While THC and CBD take the cannabis industry by storm in 2021, the edibles market the edibles market is also booming. California, which in itself accounts for over a third of legal cannabis sales in the United States, continues to set the standard in terms of edibles innovation across the country with several highly-acclaimed restaurants, bars and specialty caterers whose menus revolve entirely around cannabis and cannabis compounds.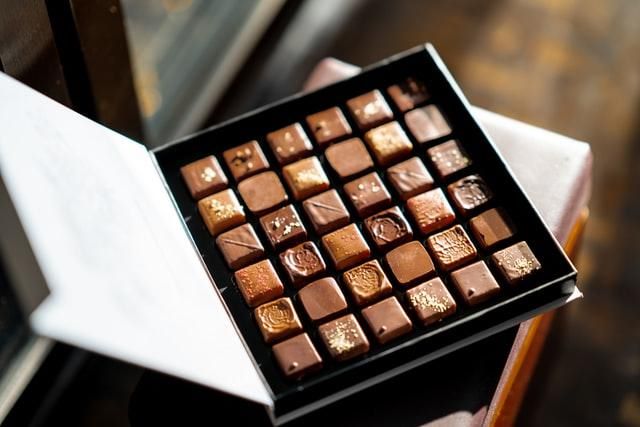 What sets California's edibles market apart from everyone else's?
The Golden State has arguably the most progressive body of regulatory legislation around weed anywhere in the United States, allowing for the growth and development of the single most diverse cannabis edibles and products space in North America. Under the current administration, crucial policy changes with implications on banking, THC classification, home cultivation and federal legalization are expected, promising even better times ahead for the California edibles market.
Whether it's gummies, marijuana cotton candy, beverages or infused chocolate, edibles are poised to influence industry trends once again in 2021. In this post, we go over recent changes in cannabis law as well as how they might influence the rest of the year, emerging trends in the edibles market, and three of the best edibles available in 2021.
Cannabis Edibles — New Laws for 2021
While there's plenty to look forward to with a progressive majority on Capitol Hill in DC, there are also California's state regulations and laws for edibles to consider; some requiring immediate adjustment on the part of product manufacturers. Let's look at the new laws most likely to influence cannabis edible trends in California and beyond throughout 2021.
Important Changes in the Language of CA Prop 65 in which cannabis smoke is now considered a carcinogen, meaning manufacturers of combustible cannabis products will have to print carcinogen and developmental toxicity warnings on their respective product packaging in accordance with Prop 65. This has the potential to dramatically drive up edibles sales, as new prospective cannabis consumers may be less inclined to smoke their desired strains and opt for infused food or beverages instead.
The Passage of AB-1458 wherein the testing variance threshold for edibles is increased from 10% to 12%, giving a more generous berth to product manufacturers without access to cutting-edge product testing or manufacturing facilities.
Gov. Newsom's Signing of AB-1872 better known as the "Tax Freeze" which prohibits the adjustment of cultivation tax rates in light of inflation. In short, this ensures that small farms and independent growers don't get the short end of the stick come tax season. This is a much-needed assurance from state lawmakers, given the effect of the ongoing COVID pandemic on small business economics across the country.
The COVID-Borne Boom of Edibles Delivery Services
During the first round of lockdowns last year, the California Cannabis Delivery Alliance — a statewide trade association of over 200 delivery services — reported several services seeing upwards of 100% increases in sales traffic. Personalized care service Ganja Goddess Delivers reported a 20% increase in delivery orders during the first month of lockdown, followed by an additional 50% increase the month after.
With state lawmakers anxious over new COVID variants and waves of transmission, California may be in for another round or two of lockdowns this year. In any case, delivery services aren't going anywhere anytime soon, and will continue to play a large part in cannabis edibles sales for the foreseeable future.
The Growing Number of Genetic Options & its Impact on In-State Edibles
With year over year expansion of the cannabis industry and federal legalization expected just around the corner, farms and home cultivators are opening for business all over the Golden State. This has led to an explosion in genetic options and exciting new products circulating the market. Let's look at three of the most popular edibles of the year right now, in no particular order:
California Edibles: Best of 2021
Kiva Chocolate Bars
First up, we have the multiple-time award winning collaboration between California cultivators and chocolatiers known as Kiva Chocolate Bars. Each bar is infused with 100mg of THC, and comes in several varieties including dark chocolate, milk chocolate and toffee crunch. However, it's worth noting that Kiva bars contain no CBD whatsoever.
Pop-Up Potcorn
Pop-Up Potcorn is a low-calorie and sugar-free microwaveable popcorn snack
available in sea salt, jalapeno cheddar and movie theater butter flavors — infused with 20:1, 1:10 and 1:1 ratios of CBD and THC respectively. Potcorn gets its popularity from its convenient prep time, universal appeal and ability to complement just about any gathering of friends or colleagues.
Honey Shot Buzz
Not for the faint of heart, Kikoko's Honey Shot Buzz botanical mints are aimed at more experienced cannabis consumers with on-the-go lifestyles. Packing 10mg of THC and a good deal of sweet New Zealand Manuka honey per mint, Honey Shots are deliciously piquant and give a pleasant head buzz within minutes. They also make an excellent breath freshener in a pinch.
With increasing deregulation, looming legalization and the global cannabis market value projected to grow to well over $90 billion by 2026, the future certainly looks bright ahead for California edibles. Time, cannabis research and consumer trends will tell just how much further edibles innovation can go in making use of cannabis and its beneficial compounds.